Workers Compensation Insurance Tips for Multi-State Businesses Approved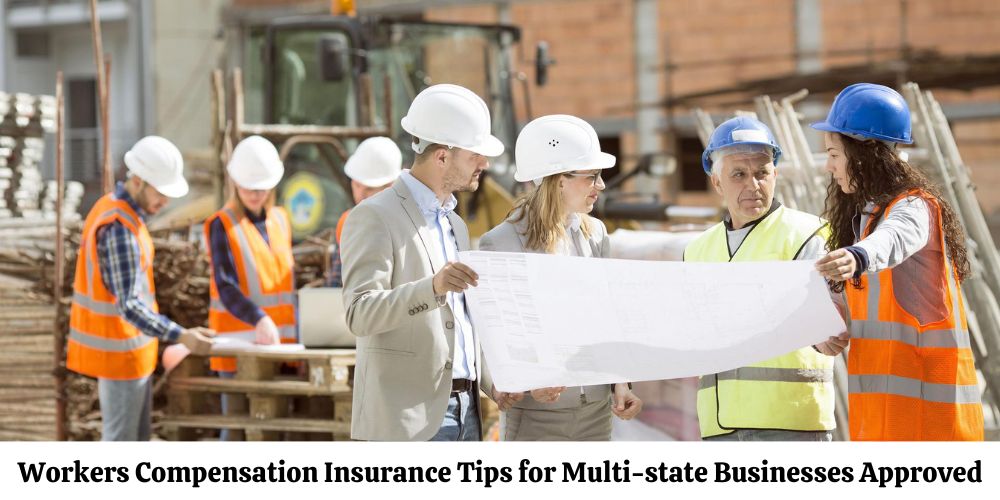 Workers compensation insurance is one of the most crucial aspects one needs to consider in a small business. Depending on your business and state's laws having the right amount of coverage becomes essential. Workers compensation insurance helps cover employees' medical expenses for any illness or injury incurred at the business establishment, along with any wage loss.
For most businesses that are limited to a single location, the policy and its terms are simple to obtain and understand. However, what happens when your business spans multiple states? This situation complicates matters since workers comp insurance laws vary from state to state. So, getting detailed information about this coverage would make your business run smoother.
Getting Workers Compensation Across State Lines
Here are some tips to help you make your workers compensation insurance research easy.
Location of your employees
After the state's requirements, you should also consider your employees' locations. If they reside in states that require the employer to carry a worker's comp policy, then you'll need to obtain the appropriate coverage. If you are sending your employees out of state temporarily, you'll still need to investigate that state's laws regarding the need for workers comp insurance.
Get workers' comp class codes right
To avoid extra fees and penalties, ask your agent about class codes, especially if you're running an operation that spans different locations. Different states go by different codes which affect the premium of workers compensation insurance. Plus, some states utilize NCCI (National Council on Compensation Insurance) codes, while others don't use them. If you get the wrong classification of workers comp codes, you may have to pay some hefty fines during an annual workers compensation audit.
Understand interstate ratings
Having workers located in multiple states could affect your interstate rating and impact your policy cost. Basically, a higher number of claims across multiple states translates into higher insurance costs. On the other hand, if your number of claims is low, or you have no workers comp claims at all, the price of your insurance won't increase.
However, you'll still need to inquire about your state's rating system because not all fall under the standard NCCI umbrella. Some have established their own rating systems, which also play a role in determining your insurance cost.
Recognize monopolistic states
Aside from their own rating systems, some states also have a state-run workers' comp fund, which, by law, you must purchase instead of going with a regular insurance company.
Subcontractors can carry their own coverage
If you have people who are subcontracting with you, then you may have to cover them under your workers compensation insurance policy. Conversely, you can ask them to carry their own workers compensation insurance, which costs you less money. Either way, it's always wise to inquire about other states' rules regarding subcontractors and workers comp.
If you're a subcontractor, don't expect your client to cover you
If you're a subcontractor under another individual, don't assume that their workers' comp insurance would cover you, specially if you reside in a different state. For example, if you accept a project in Illinois, and your insurance carrier is not licensed to provide insurance in Illinois, you'll need to purchase your own policy. In short, you need to read your policy contracts closely to see what is provided in the insurance policy and what it covers.
Make Sure your Remote Workers are Covered
Naturally, it goes without saying that you should also cover your remote workers under your workers' comp policy. Along with making sure that your insurance company is licensed in several states, you might also consider additional coverage for cyber liability. Workers' compensation insurance can be a complicated affair for businesses with workers in different states.
Always work with an insurance agency licensed in multiple states. If you want to buy a workers' comp policy or have questions regarding it, the professionals at Abe GT & Associates are here for help. We can help you find the ideal worker's comp insurance plan for your business. We are licensed to provide insurance in Illinois, Michigan, Wisconsin, Indiana, North Carolina, Colorado, California, Texas, Tennessee, Georgia, Arizona, Maryland, and Ohio. Contact us for more information.