How Much Renter Insurance Do You Need in Chicago?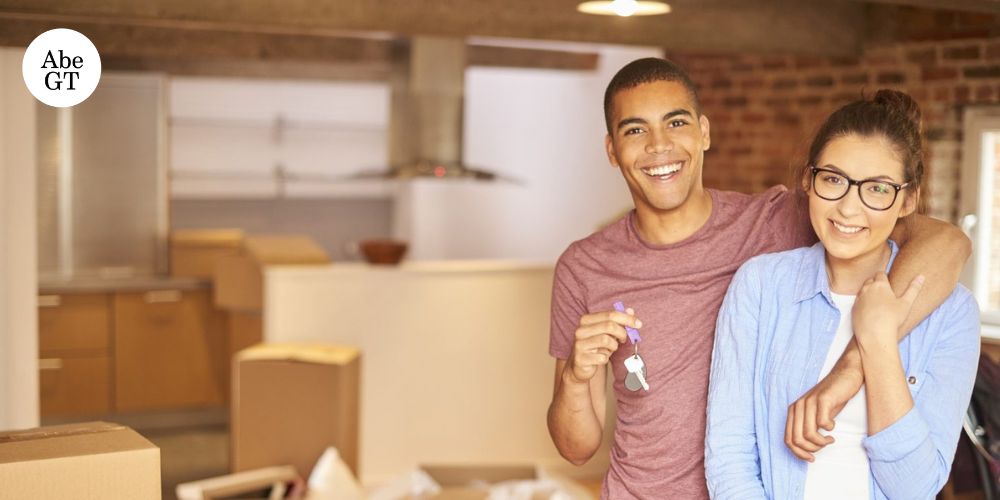 Renter insurance in Chicago varies depending on a few factors, including the size and location of your rental unit, the value of your personal belongings, and the amount of coverage you desire.
However, the average cost of renters insurance in Chicago is relatively low, which is why renters insurance is an affordable way to protect your belongings in the event of a fire, theft, or other disasters.
Best Renters Insurance Companies in Chicago
1. Liberty Insurance
Liberty Mutual has been in the insurance sector since 1926 and is one of the largest insurance and financial services companies in the world. They offer comprehensive, customized renters coverage to protect your belongings at an affordable price. You can customize your renters' policy in Chicago, so you only pay for what you need. You can also save on your policy by bundling your renters insurance with another policy, or by exploring renters insurance discounts available from Nationwide. Our agents can help you customize your policy. Call us at 312-738-1384 for assistance.
2. Allstate
Allstate was launched on 17 April 1931 and is one of the most prominent insurance providers in America. It offers a variety of coverage options in renters insurance, so you can tailor your policy to meet your specific needs. They also provide renters insurance discounts to make their policies even more affordable. Their policy can also include other coverages like family liability coverage, additional living expenses, and guest medical protection. Their auto and renter insurance combo is quite popular due to super low monthly premiums. Contact us today to get a quote for your renter insurance in Chicago!
3. Progressive Insurance
Progressive has been in the business since 1937 and has been providing vehicle, commercial, personal, property, and more insurance products. They provide affordable renters insurance, with coverage that can go beyond personal belongings. Their renters' insurance policy may also pay for medical bills if someone is injured due to an occurrence or additional living expenses if your home is unlivable due to a covered loss. They also provide bundles of insurance products. You can get a renters insurance quote online or call us.
4. Travelers
Travelers have been around for more than 165 years and have earned a reputation as one of the best property casualty insurers in the industry. They have expertise in personal, business, and specialty insurance and are the only property casualty company in the Dow Jones Industrial Average. They have approximately 30,000 employees and 13,500 independent agents and brokers across the globe which. You can get a quote on renter insurance online in just a few minutes or by making a quick call to Abe GT Associates.
Why Renter Insurance is Important in Chicago?
There are many reasons why renter insurance is essential in Chicago. For one, it can protect your belongings in a fire, burglary, or other disasters. It can also help you pay for temporary housing if your apartment is damaged or destroyed. Additionally, renter insurance can provide liability coverage if someone is injured on your property. You can get even more coverage by buying additional coverage.
Why Do People Prefer Renter Insurance in Chicago?
While your landlord's insurance policy may cover the building, it will not protect your personal belongings or provide liability coverage. That's why it's crucial to have your renter insurance policy in place. Even if you don't have much to insure, it's still a good idea to have some coverage in case of an unforeseen event.
How Much Is Renter Insurance in Chicago?
There is no definitive answer to this question, as it can vary significantly from person to person and from year to year. However, according to a recent study, the average renter in Chicago spends about $180 per year on renter insurance. This figure includes both the cost of the insurance itself and any additional fees associated with it.
Where To Get Renter Insurance in Chicago From?
Abe GT Associates, Inc. is one of the most reputable and reliable renters insurance providers in Chicago, IL. We have been in business for many years and have a solid reputation for providing quality coverage at a reasonable price. Our comprehensive policies cover a wide range of potential risks, making us an excellent choice for renters in Chicago. We are licensed in multiple states and have good terms with all major insurance providers. This helps us ensure that you get the best price for any policy you buy.
FAQ's
1. What is renters insurance?
It helps protect you and your belongings if something unexpected happens, like a fire or theft. It can also help cover expenses if you relocate temporarily due to a covered event.
2. Who needs renters insurance in Chicago?
Anyone renting an apartment, house, or other type of dwelling should consider getting renters insurance. This is especially important if you live in an area with a high crime rate or natural disasters.
3. What does renters insurance cover?
Renters insurance typically covers your personal belongings, liability, and temporary living expenses if your home becomes unlivable due to a covered event.
4. How much does renters insurance cost?
Renters' insurance rates vary depending on several factors, including the value of your belongings and the amount of coverage you need. However, the average cost of renters insurance is around $15 per month.
5. Where can I get renters insurance?
You can purchase renters' insurance from most insurance companies. You can also get it through some apartment complexes or housing associations.
The Bottom Line
Renters' insurance is an essential safeguard for tenants in Chicago. The peace of mind and protection that renters insurance provides are worth the investment. And if you are worried about the cost of the premium, you can always customize your plan and pay just for what you need.
There are a few things to remember when getting renter insurance in Chicago:
First, get a policy that covers the replacement value of your belongings, not just the depreciated value.
Second, ensure the policy includes liability coverage in case someone is injured while on your property.
Finally, read the policy carefully to understand what is and is not covered. All this can be a little overwhelming for you, which is why we are here to help you with all aspects of getting renters insurance in Chicago. We are licensed insurance providers and trustable partners of the most reputable insurance providers in the region.