How to File Renters Insurance Claim? – Complete Information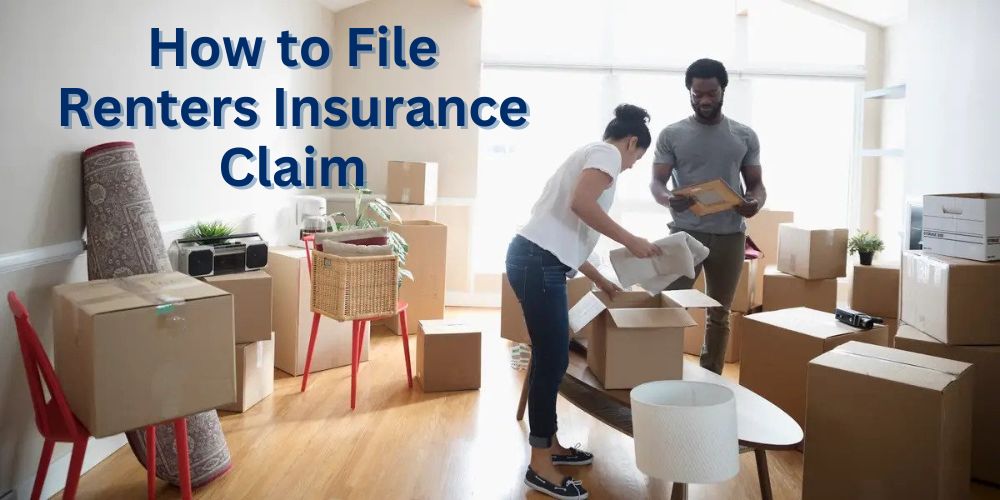 Making an renters insurance claim for your insurance policy can be simple if you've managed to keep track of everything you own. Not having enough documentation may raise an issue in time of filing a claim.
In this blog, we'll discuss the basic process for claiming for a property loss on your renter's insurance policy tips, along with some commonly asked questions.
What Does File Renters Insurance Claim?
Personal property, liability, and additional living expenses are the three categories of coverage that are often included in renters insurance. Personal property coverage can cover expenses to replace your items if they're stolen or damaged by a covered peril.
Also Read:  How Much Homeowners Insurance in Chicago Do You Need?
How Do I File Renters Insurance Claims?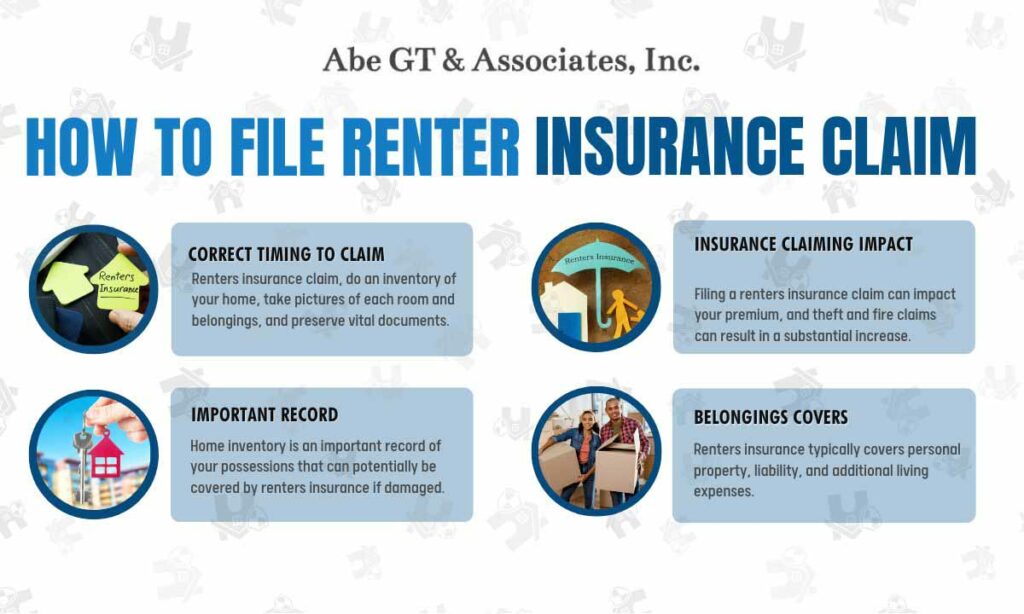 It's crucial to understand how to file renters insurance claims since it is crucial in making a claim. Insureds who get renters insurance policies list their belongings as they pack up to move into a new house, room by room. Here are some pointers to help you with filing renter insurance claims:
Do an inventory of your home. It will be helpful when you make a renters insurance claim
Take pictures of each room in your rental as well as of all your belongings.
Preserve vital documents. Receipts, pictures, registrations, and other crucial papers should all be kept in a safe or fire-resistant container.
Having these documents is incredibly beneficial because claim values are typically based on current actual cash worth or replacement cost, depending on the terms of your policy.
How Filing a Renters Insurance Claim Impacts premium?
When a claim is settled, your renter's premium may be increased at renewal; but how much will depend on the type of the claim. For example, theft and fire claims, can result in a substantial increase in your premiums.
What Are Mistakes to Avoid in Filing a Renters Insurance Claim?
Lacking a home inventory: Keeping receipts for everything you own can be challenging, but a digital snapshot can say a thousand words and be safely kept in the cloud at no cost.
What are the impacts of incorrect information and statute of limitations in filing?
If you move, make sure to call your insurance provider and update your policy straight away. Otherwise, this may create an issue when and if filing a claim.
To learn the precise deadline for submitting a claim, consult your insurance agent. The sooner you file your claim, the less likely it will be denied. However, this can vary by state and regulation.
Related Post: Renters Insurance VS Landlord Insurance — What's the Difference?
How Long Does It Take to File a Renters Insurance Claim?
Normally, you will be required to file a claim within 48 to 72 hours of notifying your insurance provider that your rental property or possessions were destroyed in a disaster which will almost certainly result in a claim.
FAQ's
How long will my renter's insurance take to pay out?
After a claim is made, payout on an insurance claim can take anywhere from a week to more than a month. Furthermore, if you have replacement cash value (RCV) coverage, you can get your insurance money in installments as you submit receipts for each item and get reimbursed.
Can my claim get denied?
Yes, your insurance company can deny your claim for several reasons. Aside from waiting too long to file one or giving incorrect information, a claim can be denied. Also, if you haven't met your deductible, the insurance company can deny your claim.
Is renters' insurance very expensive?
On average, renters' insurance quotes in Chicago and its surrounding areas can range between $150 to $350 per year.
What is a home inventory?
A home inventory is an extremely important record of your possessions that can potentially be covered by renters' insurance if lost or damaged. This documentation proves to be vital when you're filing a claim since insurers require proof of ownership on some items.
Conclusion
As you can see, when you're renting a house or apartment, taking out a renters insurance policy can protect your finances and your belongings. Having that reassurance of getting some degree of financial help in the event of a catastrophe makes a difference in how long it takes you to recover from such a situation, especially a burglary, a fire, or another dangerous incident.
Contact Abe GT and Associates for more information regarding the renter's insurance agent in Chicago.
Even if you are in Michigan, Wisconsin, Indiana, North Carolina, California, Texas, Arizona, Maryland, or Ohio, we can help you get comprehensive coverage. We are fully licensed to provide insurance products in these states. Our agents are available by text or phone around the clock.