How Much Homeowners Insurance in Chicago Do You Need?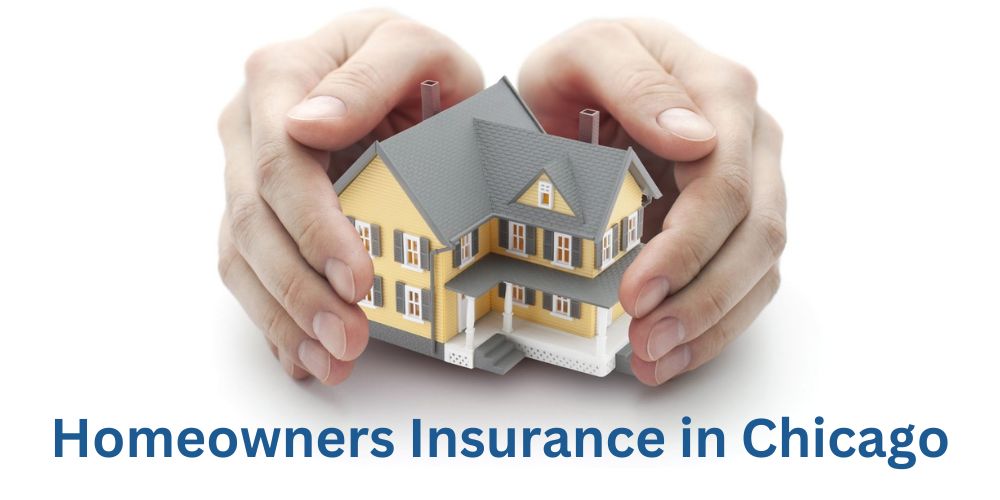 The financial security that comes with homeowners insurance coverage is crucial because if any disaster strikes, you'll need coverage to rebuild the structure of your home, replace your belongings, cover costs if you're unable to live in your home, and/or protect your financial assets in the event of liability to others. Home is probably one of the biggest investments you'll ever make. Plus, with Chicago's susceptibility to extreme weather events, including heavy snowfall and strong winds, having this coverage is of utmost importance.
Determining how much homeowners insurance you need could be tricky, but this article will make it easy for you. And if you still have any confusion, contact our Abe GT Associates. Do you want to know how much homeowners insurance you need? Or how much homeowners' insurance will cost you? Or which homeowner policy is best for you? Our experts will guide you.
Why Homeowners Insurance is Important in Chicago
Home insurance covers your property against a range of potential risks, such as fire, vandalism, high winds, and more. Your homeowners' policy covers repairs or replacement for a different type of damage or the extent of it, saving you money in the under-coverage list. Some plans also include supplemental insurance for interim living expenses while your property is under repair in the case of a catastrophic incident. The insurance policy may additionally include replacement or cost compensation for personal items like clothing, furniture, etc.
In addition to covering your property, you can also get liability insurance which protects you from litigation claims that can be made against you. Or in case of an injury or accident on your property or a visitor's possessions are damaged while on the premises. For instance, your insurance will cover the neighbor's medical costs up to the policy limit if they fall in your yard and risk breaking their leg. Legal fees, medical expenses, and other expenses can all be covered by homeowners insurance liability plans.
Furthermore, if you have a mortgage, many lenders will require you to purchase a policy and provide proof as well. After all, your lender has a financial stake in your home. If your home becomes damaged in an expensive way, and you do not have a policy, you may be less likely to pay off your mortgage loan to your lender. Homeowners insurance is budget-friendly, and there are plenty of options to help suit your needs and budget.
What is Another Reason for Purchasing Homeowners Insurance?
Aside from the fact that most mortgage lenders require buyers to purchase homeowners insurance (as mentioned), having homeowners policy coverage in place is the equivalent of being prepared for the unexpected. You can feel secure knowing that your home, all attached structures, and your belongings can be repaired or replaced after a burglary, fire, or some other catastrophic event. In addition to that coverage, you'll also gain peace of mind knowing that you're protected from a lawsuit if a visitor sustains an injury or damage to their possession while visiting your property. As you can see, homeowners insurance exceeds simply having coverage for the structure itself or just having a liability policy. Thus, exploring the various types of coverage and pricing options is well worth the time to protect you and your family.
How much is Homeowners Insurance in Chicago
Homeowners' insurance rates depend on the rising house prices and Chicago's susceptibility to extreme weather events, including heavy snowfall, violent winds, and flash flooding. Chicago homeowners pay an average of $1,708 annually for coverage up to $250,000 on their homes.
However, these rates are just approximate, and you can obtain an exact quote for your homeowners' insurance in Chicago from experienced agents at Abe GT and Associates. Our agents with their experience, give you access to reasonable coverage options and savings. Plus, we can set you up with all the required additional homeowner's coverages for extra protection options for flood insurance, matching siding protection, credit theft coverage, and equipment breakdown coverage.
Discounts are available from the insurance providers, and facilities like combining your policies, signing up for autopay, paying your premium in full, insuring a new house, insuring a home that has just undergone renovations, and more are also available.
Here are some of the Homeowners Insurance Companies in Chicago Allstate
Allstate provides consumers with various alternatives to personalize their policy and reduce prices. Numerous discounts and features are available, and its customer service is generally considered well. Their policies include coverage for liability, dwellings, personal property, and guest medical protection along with various add-ons.
Liberty Mutual Insurance
Liberty Mutual Insurance is renowned for providing outstanding customer service, competitive pricing, and high-quality standard and optional coverages like flood and replacement cost insurance. Additionally, Liberty provides discounts for combining policies, avoiding claims, and setting up a home security system.
Progressive
Progressive offers a wide variety of discounts and gives consumers tools to achieve the best rates possible, such as Progressive's price comparison tool and their Name Your Price® program. Thus, for the cheapest homeowners insurance in Chicago, this company is one of the preferred choices.
Travelers Insurance
Travelers also offers a bundling discount when you purchase both the homeowners and auto policies. Likewise, they offer discounts if your home already has safety features such as a security system, smoke detector, and deadbolts. Additionally, you can gain a percentage off your rates for requesting an early quote.
FAQ's
1. Who decides which insurance I can get since the insurance premium is included in my mortgage payment?
You. The responsibility for obtaining a homeowners policy belongs to the buyer/homeowner. However, if you can't or won't purchase homeowners insurance, the lender will provide a policy for you, but it will cover the interests of the mortgage company—not necessarily your family's needs.
2. Are my electronic devices and my outdoor storage unit covered by my homeowners insurance?
Yes, your out building, which is considered real property, and your devices, which are personal property are both covered. Any structures that are located on your property (ie: sheds, storage units, garage) as well as the possessions that are inside the home are covered.
3. How can I lower my premiums?
Certain factors, such as risk level, play a role in determining the premium. However, if you lower your risk level, you might get a discount off your premium. One way is to make sure the structure is well maintained. For example, if you have trees in your yard, keep the branches trimmed a good distance from the roof. Another tactic is to install a security system which will protect your personal items. Yet one other measure to take is to increase the deductible. You'll have lower premiums and less risk of filing small claims that may make you eligible for non-renewal.
4. I work from home, so is my business property covered under my policy?
To a certain limit, yes. Your equipment is considered to be your personal property that is used for business purposes. Regardless, there is a monetary limit to how much you would be reimbursed if a loss occurs. Thus, you might consider whether your personal limits are sufficient in the case of damage or loss. Otherwise, you might look into home-based business insurance.
5. What do I look for in an insurance agent?
At the very least, an agent should be knowledgeable enough to answer your questions and be able to perform a thorough assessment of your insurance needs. Likewise, you should look into their credentials, such as being licensed in your state. Plus, years of experience, reviews & recommendations should play a role in your decision.
Conclusions and Recommendations
Finally, you might consider looking for an agent who can obtain quotes from different homeowners insurance companies as opposed to a captive agent who is limited to just one organization. Homeowners insurance is a necessity when it comes to protecting your family and your biggest investment. So, an experienced professional like Abe GT and Associates can help you get the best protection and rates.
We partner with a number of companies, such as Allstate, Progressive, Liberty Mutual, and more. Our job is to accurately assess your insurance needs while working hard to get you the best policy within your budget. Call us today with all your insurance questions and for free quotes.
Also Read: How much Renter Insurance in Chicago? – Complete Information