How to File a Homeowners Insurance Claim in 2023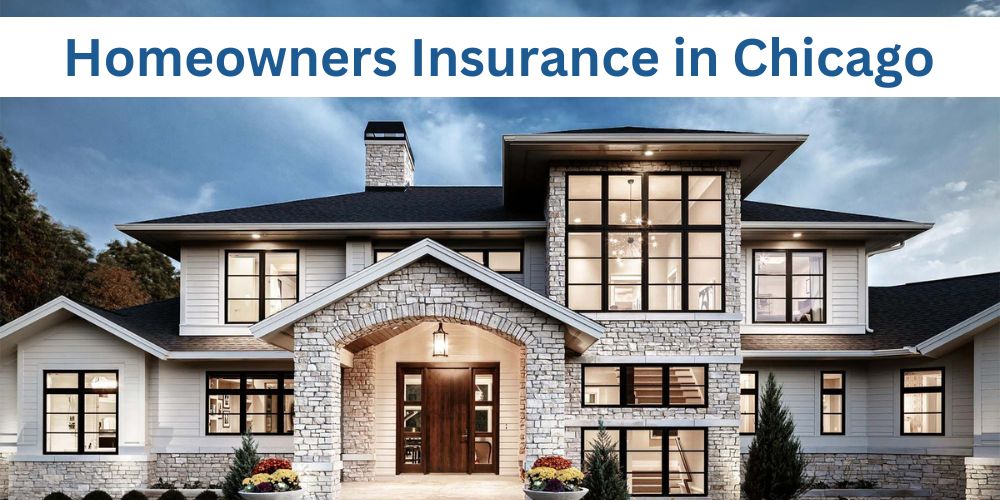 The experts at Abe GT have compiled this guide to help you file a homeowners insurance claim in 2023. So, save it, bookmark it, or download it to make your claims easy in the future.
When unexpected events such as accidents, natural disasters, or property damage occur, knowing the steps involved in filing an insurance claim makes the process painless.
In this comprehensive guide, we will walk you through the complete process and provide you with valuable tips & information to ensure a smooth and successful homeowner insurance claim experience.
How Do I File a Homeowners Insurance Claim?
Here's the whole process of filing a homeowners insurance claim in 2023.
Assess the damage and file a police report if necessary: While natural disasters may not require a police report, it is crucial to document incidents such as break-ins or vandalism. Keep records of conversations with law enforcement officials to support your insurance claim.
Contact your insurance company promptly: Contact your insurance provider as soon as possible to initiate the claims process. The method of submitting claims forms, whether online, over the phone, or in person, may vary depending on your insurer.
Document the damage: Capture photographs and videos of all the damage or vandalism, ensuring to note the dates and times. Preserve any damaged items, even if they appear unsalvageable, as evidence to bolster your claim.
Make temporary repairs and retain receipts: Undertake temporary repairs to prevent further harm to your property while keeping track of all associated receipts. If your claim is approved, you can expect reimbursement for these expenses.
Additionally, save receipts for alternative accommodation, dining expenses, pet boarding, and other living costs if you need to stay elsewhere during the property restoration process.
Meet with your insurance adjuster: Once your claims forms are submitted, an insurance adjuster may visit your property to evaluate the damage, verify coverage, conduct interviews, and ensure the accuracy of your submitted information.
Obtain estimates from local contractors: While awaiting the claim approval and settlement offer details, it is prudent to seek repair estimates from contractors in your vicinity. Having estimates in hand can be advantageous if your insurance company attempts to provide a lower settlement amount.
Receive settlement check and complete necessary repairs: Upon claim approval and acceptance of the settlement offer, your insurance company may issue multiple cheques to cover home repairs and the replacement of belongings. Utilize these funds to restore your property or purchase new items accordingly.
Pros and Cons of Filing a Home Insurance Claim
Filing a home insurance claim or not is a personal decision. There is no absolute right or wrong answer; it all depends on your individual circumstances. Before considering filing a home insurance claim, it is important to understand and thoroughly assess the pros and cons and talk to your insurance company about your options.
Pros
You can get financial assistance to repair or replace your damaged property.
You may be able to get reimbursed for your expenses, such as temporary housing or food costs.
You can get help in replacing your damaged or stolen belongings.
Filing a claim can help you protect and maintain your home's value.
Insurance companies typically have a team of experts who can help you with the claims process.
Cons
You may have to pay a deductible.
Your insurance rates may go up in the future.
You may lose any claims-free discount you have.
The claims process can be time-consuming and stressful. It can take months or even years to settle a claim.
Your claim may be denied if you don't have the right coverage or if you don't follow the proper procedures.
Filing multiple claims in a brief period could lead to your policy not being renewed.
When Should I File a Homeowners Insurance Claim?
If you need to file a home insurance claim, it's best to do it as soon as possible. The sooner you file, the sooner the claims process can begin. You should also keep detailed records of all your communications with your insurance company and of any expenses you incur as a result of the damage.
This will help you ensure that your claim is processed smoothly and that you receive the full compensation you deserve. However, before taking action, it's a good idea to evaluate the situation and decide if filing a claim is the right course of action.
This consideration is essential because you will be responsible for paying the deductible before your insurance company assumes coverage for the remaining costs.
Is There a Time Limit for Filing a Homeowners Insurance Claim in Chicago?
Yes, there is a time limit. Generally, home insurance claims in Chicago should be filed within one year from the date of the loss. However, it is important to check your specific policy to find out the time limit that applies to you. If you file a claim after the time limit has expired, your insurance company may deny your claim.
The limitations for property damage claims can differ based on your residential state, the type of claim, and your specific insurance provider.
If you want to know when to file a homeowners insurance claim and if there are any differences depending on the type of loss, it's best to get in touch with your insurance company directly. They can provide you with the necessary information regarding the rules and regulations governing claim submission.
Will My Home Insurance Rates In Chicago Go Up If I File a Claim?
The short answer is Yes, your home insurance rates in Chicago are likely to go up if you file a claim. The amount of the increase will depend on a number of factors:
The type of claim you file: Water damage, theft, and vandalism claims may raise insurance rates more than weather-related damage claims.
The amount of the claim: The higher the amount of the claim, the more likely your rates are to go up.
Your prior claim history: Insurance rates are more likely to increase if you have filed multiple claims in the past.
Your insurance company: Some insurance companies are more likely to raise rates than others.
According to a study by the Insurance Information Institute, the average home insurance rate increase from 7% to 10% after filing their first claim. However, the actual increase you see could be higher or lower.
If you are concerned about the impact of a home insurance claim on your rates, talk to your insurance company. They can give you an estimate of how much your rates are likely to go up and can help you understand your options.
Understanding how to file a homeowners insurance claim in 2023 makes the claim process smooth and creates more chances of success.
Knowing the necessary steps, such as assessing the damage, documenting evidence, contacting your insurance company promptly, and engaging with adjusters and contractors, help you navigate the claims process with confidence.
But these steps can be overwhelming, especially when you are already in an adverse situation. And to increase the chances of a successful claim, the process should be started as soon as possible.
So, it's imperative to contact your insurance company. They will be able to walk you through the process and start the claim process promptly.
If you are in Chicago and have any questions about homeowners' insurance, contact Abe GT. Our experts will be happy to answer any questions you have.
FAQs
A: If your claim is approved, the insurance company will help cover the cost of home repairs.
A: Document the damage and file a police report if necessary.
A: A deductible is the portion of a claim that you are responsible for paying out of pocket.