Landlord Insurance 101: A Quick Guide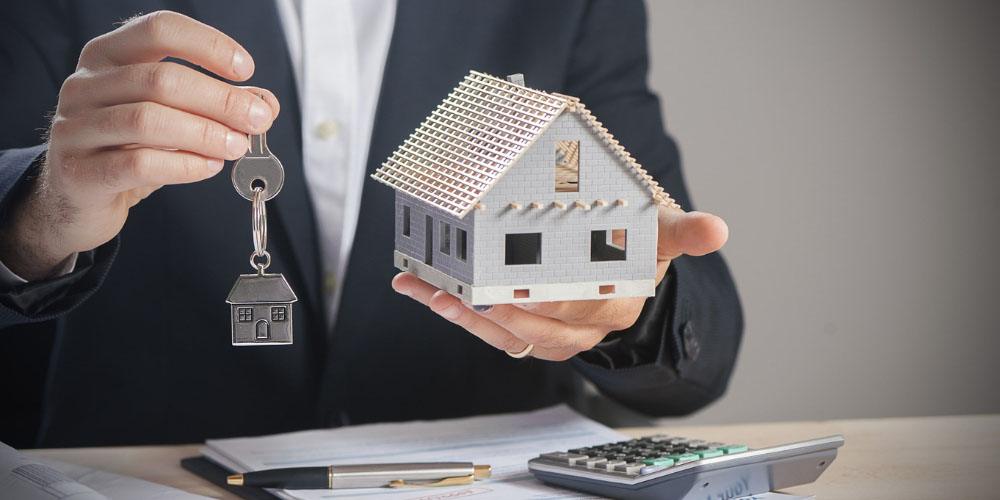 If you have a residential property and considering renting it out, you may have all kinds of questions about landlord insurance and if you really need it.
Landlord insurance is also known as Dwelling Fire insurance or a Commercial Insurance. It provides similar coverages, as your homeowners' policy, but instead, it is for a property that you own and rent to others. A home insurance policy will not cover damage to the rental property. So, if you own rental property, such as a single-family home or two or a multi-unit building, you should purchase landlord insurance. It protects you and your investment.
Importance of Landlord Insurance Policy and what it covers:
Why You Need Landlord Insurance
People often compare landlord insurance with homeowners' insurance, but homeowner's insurance only covers a dwelling if the owner occupies it. This means that if you rent your home to a tenant, your home insurance does not cover any damage from fire, burglary, natural disaster—or any catastrophic event.
Plus, if a visitor (or even your tenant) suffers an injury because of certain condition or event on your rented property (through no fault of the tenant), then a home insurance won't cover these liability exposures (including medical expenses).
Furthermore, you'll find yourself hard-pressed for a solution if the other person files a lawsuit against you. In fact, a landlord can avoid many rental properties related litigations if the insurance policy is in place. Thus, landlord insurance doesn't just cover repairs and replacement. It also provides liability protection.
What Does Landlord Insurance Cover?
Knowing the three core areas that a solid, comprehensive landlord's insurance plan covers will give you more peace of mind.
Property Damage
A landlord insurance plan covers damage to the property and its furnishings in the case of a natural disaster, fire, earthquake, electrical or gas malfunction, vandalism, or destructive tenants. It is one of the most crucial components of the plan. However, not all policies are the same. You have two options which are Replacement Cost and Actual Cash Value.
With the Actual Cash Value choice, you risk the inability to pay for renovating or rebuilding since the original dwelling had outdated fixtures and furnishings. Conversely, Replacement Cost entails exactly what it says—the cost of replacing the house.
That's why many people choose the Replacement Cost over Actual Cash Value.
Lost Rental Income/Rental Default Insurance
As a landlord, you are responsible for taking care of repairs, while your insurance company handles a covered claim that can otherwise make your house or apartment uninhabitable. The possibilities include:
Mold
A need for replumbing or rewiring
A fire loss
These scenarios can take days, or even weeks, to rectify, which means your tenants will have to find temporary lodging. In this case, your plan covers any loss of income from not receiving rent.
Liability Protection
Accidents can happen anytime, and you need to be prepared to cover the medical expenses for a tenant or visitor and/or pay a legal settlement & court fee. This is where liability protection comes into play. When another person gets injured due to a lack of maintenance, such as hazardous walkways covered with debris or falling architecture, liability protection may cover some or all related expenses.
How Much Does Landlord Insurance Cost?
The overall cost depends on how comprehensive your coverage is and whether you add any riders, such as:
Emergency Coverage – which covers some of the costs related to traveling to the property to perform emergency repairs
Loss of Income Insurance – which reimburses you if a tenant can't pay the entire rent for a month or at all
Water/Sewer back up-usually covers basement flooding due to water or sewer back up
Premium on a Landlord insurance policy is not much different from a homeowner policy.
You can ask your agent about more factors that affect your premiums. Bundling the plans for your home insurance, landlord insurance, and even car insurance can help you get some discount.
If you are seeking a knowledgeable professional to get landlord insurance in Chicago, contact Abe GT and Associates. We have custom plans to protect your rental property and your source of income. All our agents are highly qualified insurance professionals who can break down all details regarding premiums and coverage.